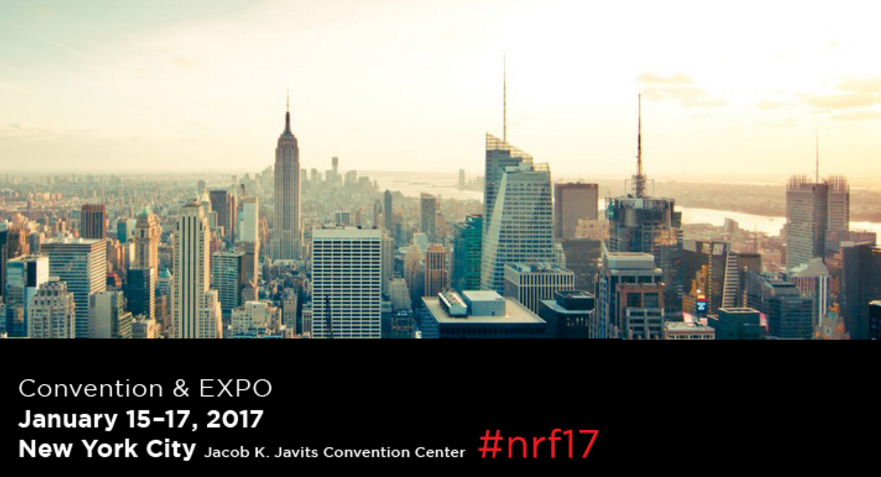 NRF BIG Show – Thoughts from a First Time Attendee
The NRF Big show is undoubtedly a wonderful resource for anyone in or involved with the Retail Industry. That being said, heading to a conference of 33,000 attendees with over 300 speakers to learn from is overwhelming to say the least.
So where does one begin? For me, much of my job consists of reaching out to people who are in a different location from me- so my goal for this event was to build relationships in person with those who I have only been able to talk to via phone and e-mail- and also meet new people within the industry. With 3 days to do so, I was a little frazzled on how to maximize my time arranging meetings combined with learning from all the different keynotes and sessions offered.
I definitely would like to hear all of your thoughts on opinions on tackling a conference of this size. Personally, it made more sense for me to prioritize meetings and networking over industry breakout sessions and the Expo, so I started with the following:
Being that I am in Retail IT, and this is a retail conference, this is one of those times where you take the network you have worked hard to foster and utilize it as a resource. I began reaching out to see who would be attending, who has attended in the past, who had tips for a first timer.
I was fortunate to be able to talk to various clients, prospects, and LinkedIn connections who had invaluable information on anything from where to get good cell service to what parties and cocktail events were best to attend and where, to which floors of which venues were best to network on. You can find a lot of resources online for the different events, but it is these small nuances that are extremely helpful when you're trying to prioritize your time. Don't try to hit every afterparty and happy hour- see what the options are, see how it relates to you and your business, and don't be afraid to ask questions to former attendees!
NRF works hard to structure this 3 day event into a manageable form that is easy to comprehend. I would say to start-make sure you know your satellite locations ahead of time so you know where to get your badge- as you don't want to waste time in a long line or wandering around trying to find out how to get it. You can find that information here: Onsite Registration Hours (this will be provided in your confirmation letter upon registration)
The app is laid out in an easy to read format that shows the daily schedule, speakers, networking, maps, etc. You can also find the same resources here, http:/nrfbigshow.nrf.com/resources /– but the app is interactive and allows you to favorite certain items and customize your own schedule so you can have a visual of your personal selections.
If you're the type that likes a hard copy to carry around- download and printout the quick guide here: NRF Quick Guide
This is more of a reminder to myself. I am a very list oriented person. I like to map out everything ahead of time- but with such a large-scale event with so many chances for improvised meetings and events-you have to leave yourself open. I am trying to pick a few topics and events for each day that I want to attend, and let my experience lead the way.
Overall, I am very excited and feel fortunate to be able attend NRF17- only a couple days to go!
If anyone else is headed there for the first time, share your thoughts and how you're preparing. For those of you attending again- share your tips for us newcomers!
Hope to see you all there.
Lets Connect on LinkedIn!